GCSE Geography Field Trip - Oh I do like to be beside the seaside
GCSE Geography Field Trip - Oh I do like to be beside the seaside
28 October 2019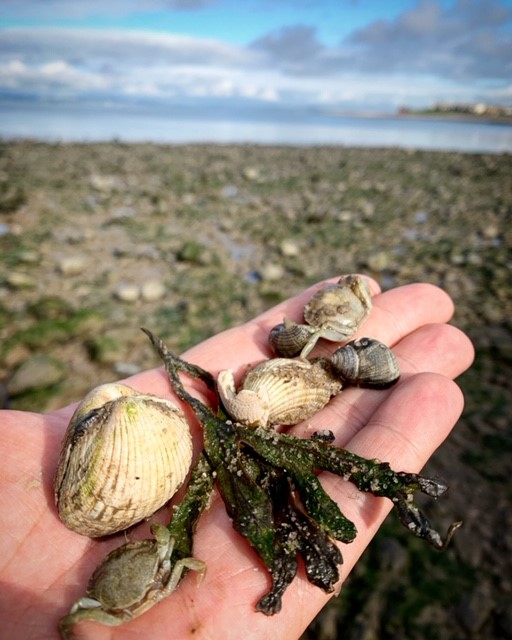 Morecambe & Heysham - Tues, 15 & Fri, 18 October
Report by Mr Metcalfe, Head of Humanities
This week has seen around 80 Year 11 students consolidating their classroom learning with their final compulsory Geography field trip to Heysham and Morecambe. The purpose of the visit was to assess coastal management strategies that have been implemented in Morecambe and make decisions about future planning.
Mr Watters lead an action-packed day which saw students sketching, measuring and photographing landforms of coastal erosion and deposition.
The first stop was in Heysham where students were given an opportunity to see what had been taught in the classroom come to life. After a stroll through the quaint village of Heysham - dating back to Viking times – students walked past an 8th century chapel – St Patrick's – and iconic rock hewn graves on the dramatic headlands overlooking the Bay. Managed by the National Trust, this is a truly wonderful urban green space for our students to uncover and I personally would encourage anyone to spend an afternoon there!
Once up onto the headland students saw fantastic views across Morecambe Bay out towards The Lake District. Here students got the chance to sketch and photograph various erosional landforms as well as being nourished with more information from Mr Watters about the UK energy demand and the Heysham Nuclear reactors – which will support their final topic of their GCSE course.
A quick drive into Morecambe saw students on the promenade making connections between classroom theory and outdoor evidence. With the aroma of fish and chips wafting under our noses as we approached lunch, students were now able to see first-hand both the positive and negative impacts of coastal management in Morecambe. Hard engineering was evident in the form of a curved sea wall, supported by gabions and groynes.
Further down the bay students got the opportunity to measure rip-rap boulders and improve their paper 3 fieldwork techniques by using apps on mobile phones to show increased accuracy of measurement to improve the validity.

Mr Watters embedded prior knowledge of increasing biodiversity by giving students the opportunity to sample and count living organisms found in 1m2 areas of managed beaches.
A quick pit-stop at McDonalds on the way home enabled students to refuel after a busy day – which saw Ben A and Nathan S battle it out to break world records – Ben eating 20 McChicken nuggets in under two minutes flat, and Nathan demolishing … wait for it … a double cheeseburger, two McChicken BBQ wraps, fries, a McFlurry and just to top it all off, a chocolate milkshake!
The day was truly successful and the students of Year 11 were a real credit to our school – showing respect and courtesy to members of the public at all times. I would personally like to thank Mr Watters for all the hard work and dedication that goes into planning such a successful and educational trip. We would also like to thank Mr Hardcastle for his support in driving the minibus and Miss Hilton and Mr Master for their time also.