Transition
At Penwortham Priory Academy we pride ourselves on a strong and successful transition programme. This allows our new students a smooth and enjoyable transition from primary school to Priory.
Our programme of transition is wide ranging and spans the full academic year. We work very closely with our feeder primary schools throughout the year as well as a number of opportunities for Years 4, 5 and 6 students to visit Priory.
A number of our staff work in the primary schools on exciting projects including ICT, Maths, Science, Physical Education and Design & Technology. One of our Modern Foreign Languages teachers also practices in two local primary schools.
Mrs Farley, Transition Manager, can be contacted via email at l.farley@priory.lancs.sch.uk
Transition Events - September 2022 Intake
Weds, 29 June 6pm-7pm - Parent & Pupil Evening
Thurs, 7 July - Transition Day
Mon, 22- Weds, 24 August 9.30am-2.30pm - Summer School
Parent View
During the transition process we are keen to gain a parent's view of their child. Therefore, please complete the online pupil transition information form which can be found by clicking the link below. Please complete one form per pupil. This is an extremely valuable piece of information for us to have as it offers us your view, and we believe you know your children best.
https://forms.office.com/r/EdYaRP05Xs
Summer School
Summer School will run from Mon, 22 to Weds, 24 August. This exciting opportunity is open to all incoming Year 7 pupils. We hope that as many pupils as possible attend – even if just for one of the days (although they are welcome to join us for all three). All enrolments need to be completed by Friday, 27 May.
Click here to enrol: https://forms.office.com/r/vGV3GZDwZe
Transition Documents

Take a virtual tour around your new school
17 June 2022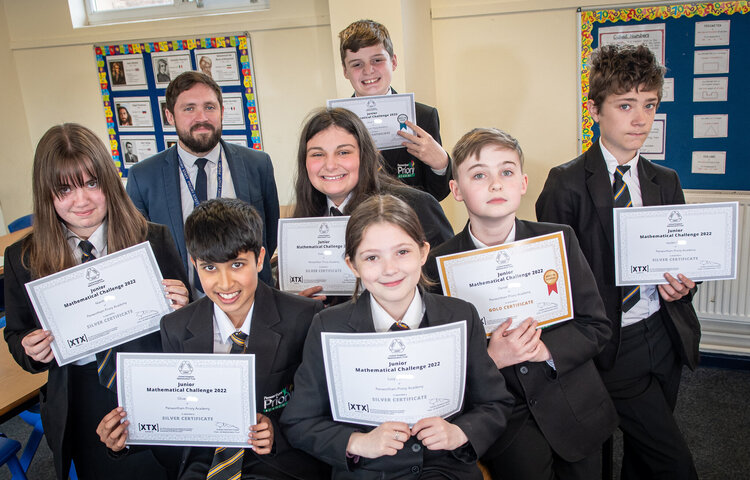 Year 8 Daniel M was 'Best in School' at the recent Junior Mathematical Challenge (UKMT) as he collected a Gold Award.
23 May 2022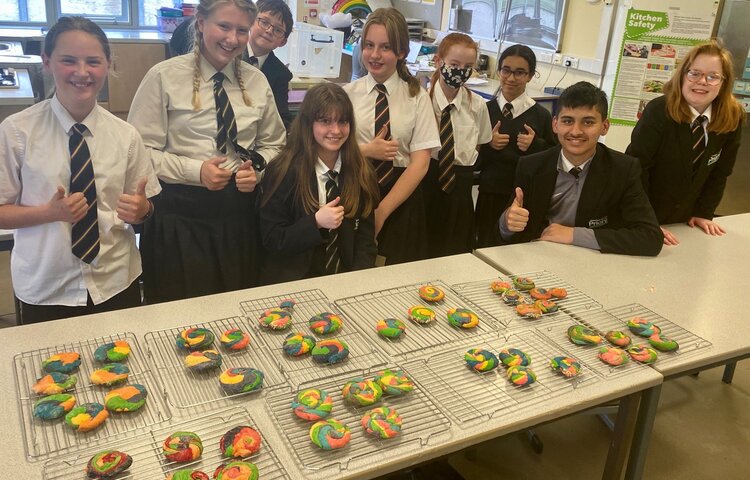 After school on Friday, Mrs Cowell invited Year 7 pupils to join her for a Creative Cookery class where they baked rainbow biscuits.
29 June 2022, 6.00pm – 7.00pm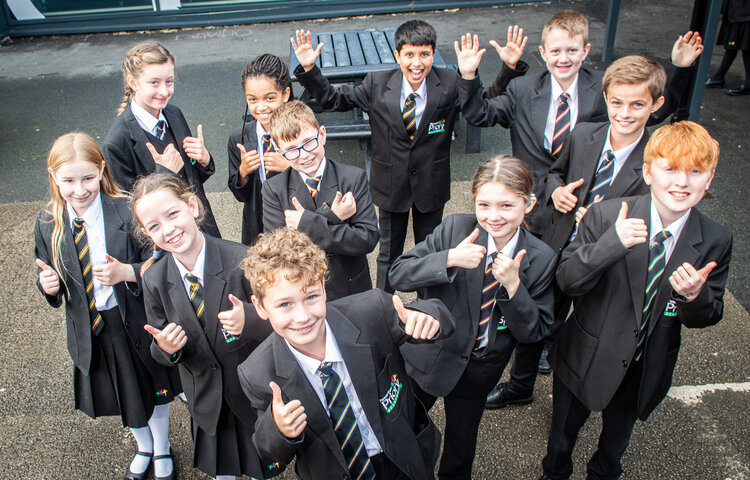 22 August, 9.30am – 24 August, 2.30pm 2022