Trustees
Welcome to the Penwortham Priory Academy's Trustee's page.
The Chair of Trustees is Dr Phil Range who can be contacted via school.
The Clerk to the Trustees is Mrs Sue Spencer who can be contacted at school.
Rationale
The three core functions of the trustee board are to ensure clarity of vision, ethos and strategic direction, hold the executive leaders to account for the educational performance of the school and its pupils and the performance management of staff, and oversee the financial performance of the school, making sure money is well spent.
School trustees are all volunteers and are drawn from different parts of the community. Trustees exist to challenge and support the school in a proportionate, fair manner on behalf of all children and families.
Guidelines
The trustee board consists of: up to 6 trustees appointed by the members, 3 parent trustees, co-opted trustees (2 spaces typically allocated to academy staff) and the principal.
Periods of office are held for 4 years.
The trustee board at Priory delegates certain responsibilities to two main committees: The resources, audit and risk committee who meet 4 times a year and the curriculum and standards committee who meet 3 times a year.
All committee meeting minutes are submitted to the full trustee board meeting.
There are three full trustees board meetings per year.
The current chair of trustees is Dr Philip Range, and the vice chair is Mr Stephen Grafton.
The chair of the resources, audit and risk committee is Mr Stephen Grafton, and the vice chair is Mr Damien Savage.
The chair of the curriculum and standards committee is Dr Philip Range, and the Vice Chair is Mr Pete Faulkner.
The co-opted staff trustee(s) represent staff views and report back to colleagues as/when appropriate. The current co-opted staff trustees are Mrs Elle Diamond-Bugler and Mr Pete Faulkner.
Trustees are aware of all school policies.
The principal will have regular, routine meetings with the chair of trustees. The chair should never receive any 'surprise' information without first having been informed by the principal.
The academy trust meets 3 times a year and is made up of the 'members'.
Individual trustees (other than staff) are allocated to provide a link between the school's strategic priorities and the trustee board.
The clerk to the trustees is Sue Spencer.
All trustees are DBS cleared.
Copies of Trustee meeting agendas and minutes are available upon request by contacting the Clerk to the Trustees, Mrs Sue Spencer.
Trustee Information
Trustee Profiles
Members
If you would like to contact any member of the Academy Trust please do so via the Clerk to the Trustees.
4 October 2021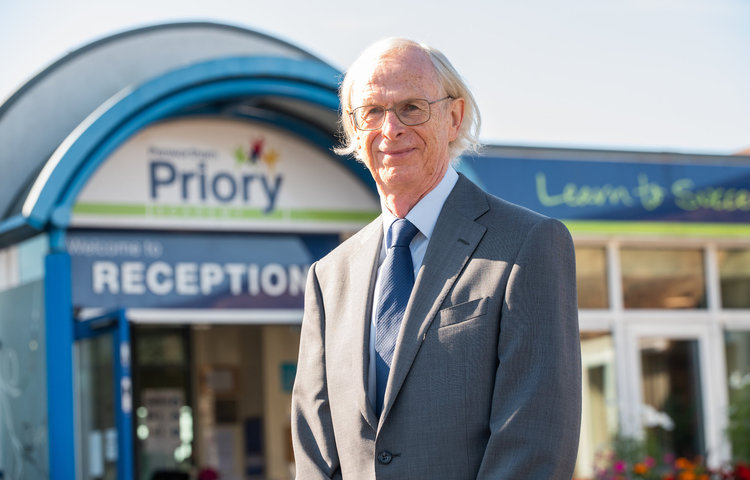 Dr Phil Range has stepped up into the Chair of Governors role at Priory, replacing the long-standing Kevin Burke.
20 September 2021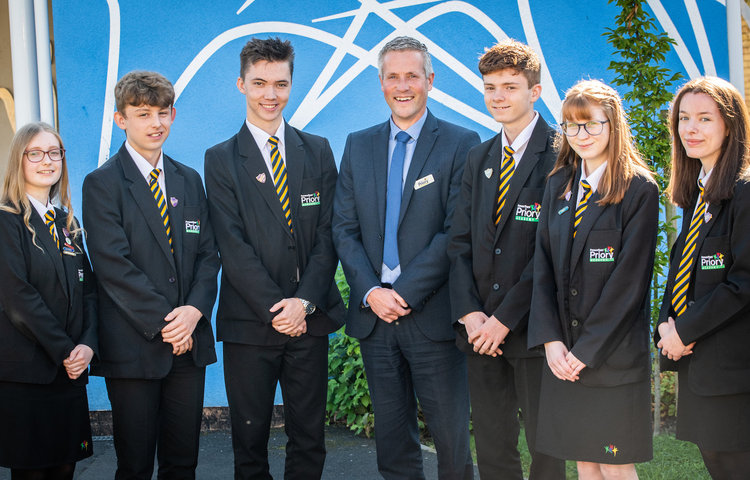 Headteacher Mr Eastham had his official photograph taken with the new senior prefect team as they all promised to make Priory 'an even better place' to learn.