Science fact of the week #2
Science fact of the week #2
17 June 2020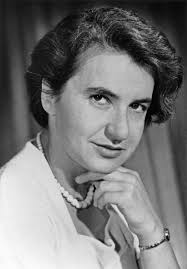 Each Wednesday, Science Teacher Mrs Eastham will provide an extract relating to a topic and ask pupils to find an interesting fact about this topic or person. The challenge is open to pupils in Years 7-10 and the winner will be announced the following week.
Thank you for all the really interesting facts that you found out over the last week relating to Rosalind Franklin. The science department have voted for the most interesting fact and the winner is...…..
​​James M in Year 9 who told us...
"Although Rosalind Franklin knew she wanted to be a scientist from a young age (~15), and she even passed the Cambridge university entrance exam, her father believed that women should not go to university and refused to pay her tuition. It was only after her mother managed to convince her father he should let her that she was able to go."​
This week's challenge is: There is enough DNA in the average person's body to stretch from the sun to Pluto and back - 17 times. Tell us another interesting fact about DNA.​
​​Email your fact to Mrs Eastham at v.eastham@priory.lancs.sch.uk with 'FACT OF THE WEEK' in the header.
Deadline the next Tues, 23 June. Winner announced on Wednesday. Good luck!