How's the home learning going?
How's the home learning going?
19 January 2021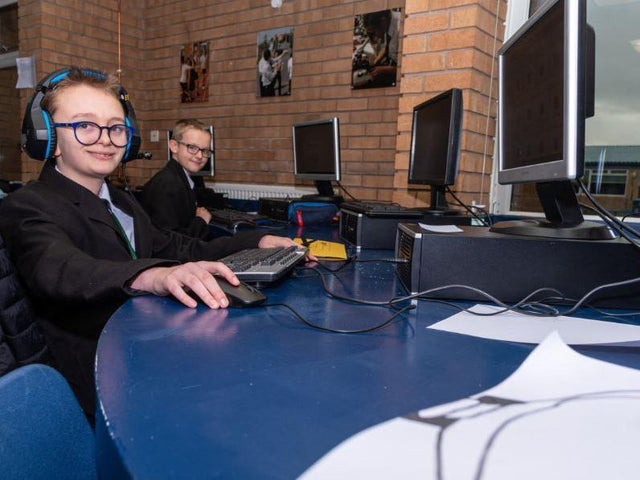 Penwortham Priory Academy Deputy Headteacher Mrs Cowell has said the positive feedback from parents has shown the school's lockdown strategy is a success.
The majority of Priory pupils are working from home while a small percentage, children of key workers and vulnerable pupils, are in school.
The pupils that are in school are receiving the same lessons as the pupils at home.
"We used Microsoft Teams in the first lockdown to deliver live lessons to pupils, we had to evolve and adapt quickly and it worked well," said Mrs Cowell.
"We prepared for another lockdown before Christmas, sending teachers home with laptops and microphone headsets and so we had everything in place despite the arrangements changing quickly.
"We communicated with parents to make sure they were prepared too and so the plan was in place.
"It was our first full day on Wed, 5 January of delivering lessons on Microsoft Teams and we had between 97-100 per cent attendance which is really high.
"The children in school are accessing the same lessons at the same time so everyone is getting exactly the same education whether in school or out of school.
"For those pupils who don't have laptops or wifi at home, teachers in every subject have prepared a paper pack which parents pick up once a week but we are hopeful that all children will be on-line in the near future.
"The feedback has been positive so far. Parents have contacted us saying what we have put in place is working well. It's the closest thing to children being in school, but at home, which is what we want to hear.
"We have had to be innovative. It's all positive despite the challenging situation."
This has been taken from a Lancashire Post article published on 8 January.
www.lep.co.uk/education/schools-inundated-requests-key-worker-parents-3090324
Photo credit: Lancashire Post
Top photo - Alex T and Charlie N | Bottom photo - Kai W and Bradley G