What's the music this week? w/c 27 June
What's the music this week? w/c 27 June
23 June 2022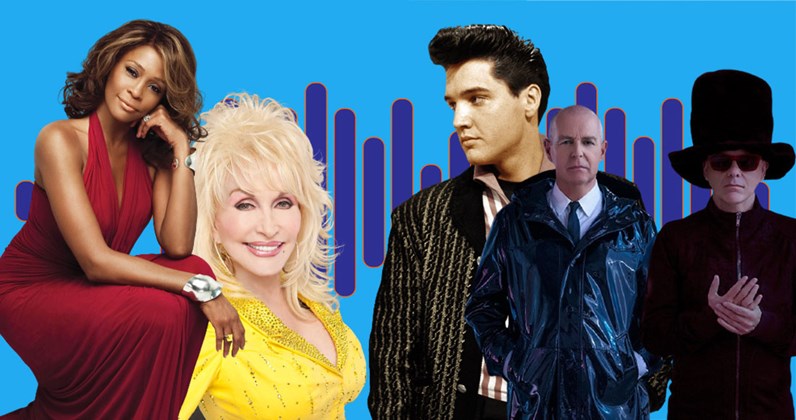 This week it's all about: Cover Versions
Following the summer vibe of Caribbean Music this week, now we are heading for shorter days, long nights and Christmas shopping, it is time for cover versions. This playlist contains songs in pairs – the original immediately followed by a cover.

The term 'cover' goes back decades when cover version originally described a rival version of a tune recorded to compete with the recently released (original) version. Before the mid-20th century, the notion of an original version of a popular tune would have seemed slightly odd – the production of musical entertainment was seen as a live event performed by as many artists as possible rather than an original and then cover artists recording in later years. Musicians now play what they call 'cover versions' - the reworking, updating, or interpretation - of songs as a tribute to the original performer or group.
It is very interesting to compare an original to a cover and clearly personal preference as to which is best. Barry Manilow's 'Could it be Magic?' original sounds so different from the Take That cover version. Speaking subjectively, Bob Dylan's original 'Make you feel my Love' far outstrips Adele's cover in atmosphere and musicianship whereas in my opinion, Miley Cyrus's high energy cover of 'Girls just wanna have fun' is a much more enjoyable listen compared with Cyndi Lauper's original. I managed Miley's 15 times on repeat driving in this morning just to make sure.

Tribute acts are performers who make a living by recreating the music of one particular artist or band. Bands such as Björn Again, Led Zepagain, The Fab Four, Australian Pink Floyd Show and the Iron Maidens are dedicated to playing the music of ABBA, Led Zeppelin, The Beatles, Pink Floyd, and Iron Maiden respectively. Dozens of Beatles tribute bands have formed and an entire sub-industry has formed around Elvis impersonation. Dread Zeppelin performs reggae versions of the Zeppelin catalogue.

'Yesterday' by the Beatles, originally composed in 1965 is the most covered song of all time and this playlist contains the original then the Frank Sinatra version.
MABAL is music played through the school's tannoy system during break and lunch. Chosen by Mr Taylor, Lead Teacher for Music, this is designed to offer exposure to the curriculum in different ways, and support pupils' appreciation of music.
The focus is on one theme each week across a genre, a country or from history. The theme could also link to the season or an event in school, such as the production. Any further suggestions are welcomed - pupils should see Mr Taylor or email a.taylor@priory.lancs.sch.uk
Tags: Music