Miss Ackers' Recommended Read - September
Miss Ackers' Recommended Read - September
15 September 2022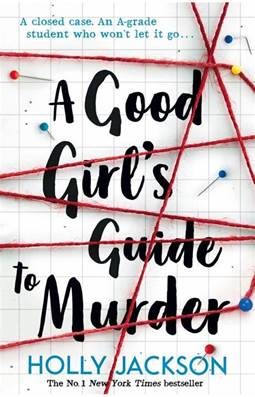 This month Humanities and AR teacher, Miss Ackers, has sent in her 'pick'...
The case is closed. Five years ago, schoolgirl Andie Bell was murdered by Sal Singh. The police know he did it. Everyone in town knows he did it.
But having grown up in the same small town that was consumed by the murder, Pippa Fitz-Amobi isn't so sure. When she chooses the case as the topic for her final year project, she starts to uncover secrets that someone in town desperately wants to stay hidden. And if the real killer is still out there, how far will they go to keep Pip from the truth?
This is a smart, fast paced murder mystery that will have you questioning everyone and everything. I loved the move between reading the story and Pippa's case notes. Pippa is confident, unrelenting and is fiercely committed to finding out the truth, even if it puts her life in danger…
A thoroughly entertaining read, the other two books in the series are just as good and complement this book perfectly. All three books are available in the school library.
Second book – Good Girl, Bad Blood | Third book – As Good as Dead
Miss Ackers
Humanities and AR Teacher

ZPD: 5.0-5.9
AR Book Level- Purple
Tags: English