Spoof news - winner announced
Spoof news - winner announced
16 June 2020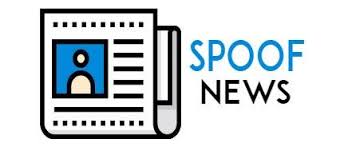 The spoof news competition was brilliant but with over a dozen hilarious entries, our winners were:

Runner-Up/Special Commendation: Lily A (Yr8 R2)
Winner: Stephen P (Yr9 H7)
Pupils were challenged to create a news bulletin for a spoof 'news' story from around their house and record it in the style of a BBC News at Ten report or Sky News broadcast.
The winners were selected based on criteria such as making your judges laugh and sounding official and serious yet silly, with extra points for dramatic portrayal! Amazon vouchers are on their way to Stephen and Lily.
Here's Stephen's report on some seriously funny goings on ...
Today's broadcast is brought to you by our Household Editor, Stephen.
"Eure-Cookie!"
A thirteen-year-old boy, Stephen, of Leyland, a small town on the outskirts of the city of Preston, has amazingly prepared ten wonderful gingery scented cookies. It was the first time that he had made any cookies at all. The cookies were as round as the sun.
"I felt anxious because it was the first time that I had ever made cookies and I was worried that they wouldn't turn out. My heart was beating like a thunderstorm and my hands were wobbling like a spinning top," said Stephen.
Stephen was so terrified in case he dropped the delicious cookies that he called on his mum to help.
"It was a nerve-racking time for all of us," said Stephen's mum, "We were rooting for Stephen every step of the way."
Mrs Mum approached the oven wearing a fully heatproof overcoat and asbestos gloves. With her welding mask pulled over her face, she gingerly pulled out the red-hot cookies.
"They looked and smelled like nothing that I had ever seen or smelt in my life before," reported Stephen.
Stephen now intends to make lots more ginger cookies and will enter 'Young British Bake Off' when his mum can find some flour (or get a delivery slot!).

Tags: English