Alumni - Ed Duckworth (Class of 2012)
Alumni - Ed Duckworth (Class of 2012)
8 October 2020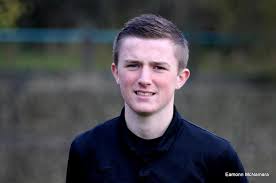 Ed was the 4th official at last night's televised Women's FA Cup semi final match.
Originally due to be played at Wembley earlier in the year, Ed officiated the ladies second semi final match between Manchester City and Arsenal.
Ed's youngest sibling Freya is currently in Year 11, with older sister Rebecca leaving in 2017 and plays for Lancashire ladies cricket team.
The final will be played on Sun, 1 November live on BBC One when both City and Everton will
bid to add to their two previous cup triumphs.
Assistant Head & PE Teacher, Mr Gee said:
"We're really proud of Ed. I remember when Priory were playing Lostock Hall High School and we hadn't got a ref. Ed was in Year 11 at the time so he refereed the game, sent off one of his mates and gave Lostock Hall a penalty! We still remind him of that now but he insists to this day it was the right decision. We can't wait to see him refereeing at Football League level."
Tags: Alumni