Wellbeing Day - How Did it Go?
Wellbeing Day - How Did it Go?
4 February 2021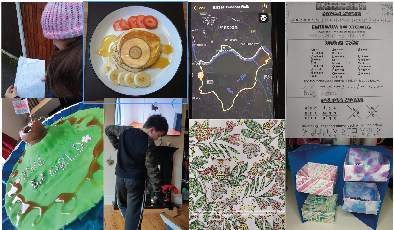 Last Wednesday saw the staff and pupils enjoy Penwortham Priory Academy's first Wellbeing Day. The normal school timetabled lessons were temporarily suspended and everyone was encouraged to get involved in a wide variety of leisure activities. The aim was to allow everyone an opportunity to break from the routine and get away from the screens, to spend time doing something they enjoy or even to try a completely new skill.
Mrs Hopes, Head of Learning for Life, said "We recognise the importance of everybody's mental health and wanted the whole school community to have chance to focus on themselves."
Activities included origami, yoga, model-making, baking, code-breaking, geography walking, reading, letter writing and artwork. There was also a range of opportunities to visit famous world landmarks and museums with 'virtual tours'. The MFL staff encouraged pupils to remake the recent Kelloggs advert featuring the song 'Ca plane pour moi!'
Other activities offered pupils the chance to reflect on where they are at now and what goals they wanted to set for themselves personally. Some also enjoyed the chance to do some 'decluttering' of their bedrooms or their electronic files and photo collections.
Mrs Cowell, Deputy Headteacher, who promoted a cooking challenge said, "We are delighted with the response from the school community and have enjoyed the very positive feedback from all who took part."
Tags: Learning for Life PSHE