Astronomy Club is recruiting Year 8 pupils
Astronomy Club is recruiting Year 8 pupils
31 May 2021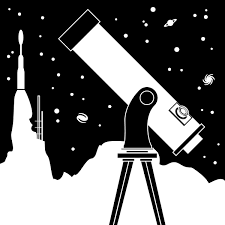 The Science department is recruiting current Year 8s to join their astronomy club with a view to taking a GCSE in the subject.
The club, led by Mr Evans, runs after school every Thursday during term time until 4.10pm. There may also be one or two occasions in winter when pupils will have the option to stay a bit longer to carry out observations. There may also be optional out of school trips to observatories during notable astronomical events.
Pupils will study a range of topics including:
Cosmology | Stellar evolution | Exploring starlight | Planetary motion and gravity
The current Year 10 astronomers have just finished their course and their grades have been submitted today. Unlike previous years, we are opening this up to all Year 8s so they can begin their studies from 17 June.
Letters* will be going out after the half term break however if you have any queries in the meantime, please contact Science Technician, Mr Evans, at j.evans@priory.lancs.sch.uk
From September - Tuesdays Year 10 (current Year 9) | Thursdays Year 9 (current Year 8)
*A copy of the letter can be downloaded from our Letters page.
Tags: Science Extra Curricular