Year 8 have Much Ado about book cover competition
Year 8 have Much Ado about book cover competition
17 June 2021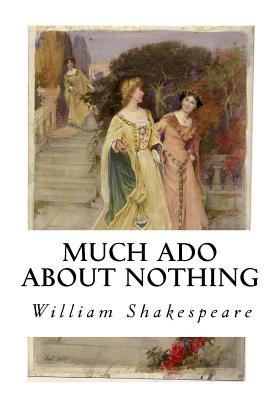 Launched this week, English teacher Mr Owen has tasked Year 8 pupils with another engaging competition. This time, pupils need to call upon their creative skills as they are challenged to design a modern, contemporary book cover for Shakespeare's Much Ado About Nothing.
All details are on the poster opposite with the deadline set for Friday, 2 July for submissions. Entries should be handed to your English teacher.
Pupils have begun their study of Shakespeare's romantic comedy and are getting to grips with its main characters.
Mr Owen explained why he had set this task, "Pupils felt that the old book cover was archaic and uninspiring; that doesn't reflect the play itself, so pupils now have the opportunity to get creative and exaggerate the intriguing traits of the characters."
There's a £20 Amazon voucher up for grabs for the best entry so there'll be 'Much Ado' over winning that, we're sure!
With the weekend to start planning their designs, we hope all Year 8 will enjoy this initiative!

Mr Owen
English Teacher