What's the music this week? w/c 29 November
What's the music this week? w/c 29 November
26 November 2021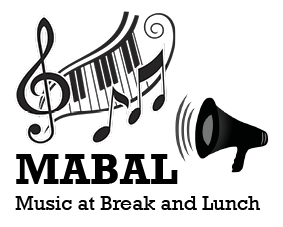 This week it's all about: Legends, four legendary performers...
The quartet runs in order of 1950's, 1960's, 1970's, 1980's - Elvis, The Beatles, The Bee Gees, Michael Jackson.
Much of these four artists' music centres around a 'feel good' vibe. With two solo acts and two groups, the main genres here are rock 'n' roll, disco and funk. The Beatles are famous for being more eclectic in their style and make use of classical instruments in their pop music. Examples here are 'Eleanor Rigby', the 'cello and 'When I'm 64', which uses the clarinet.
Significant achievements for this quartet include:
Elvis' songs spent a world record 1155 weeks in the UK charts.
The Beatles' song 'Yesterday' is the most covered in pop music history, having been arranged 1600 times by artists ranging from Frank Sinatra to the Royal Philharmonic Orchestra.
As well as being performers, the Bee Gees, from the Isle of Man, were talented composers and wrote famous songs for other artists as 'Islands in the Stream' for Dolly Parton and Kenny Rogers and 'Chain Reaction' for Diana Ross.
Two Michael Jackson albums, 'Thriller' and 'Bad' are the two highest selling for a male artist in UK chart history.
MABAL is music played through the school's tannoy system during break and lunch. Chosen by Mr Taylor, Lead Teacher for Music, this is designed to offer exposure to the curriculum in different ways, and support pupils' appreciation of music.
The focus is on one theme each week across a genre, a country or from history. The theme could also link to the season or an event in school, such as the production. Any further suggestions are welcomed - pupils should see Mr Taylor or email a.taylor@priory.lancs.sch.uk
Tags: Music