What's the music this week? w/c 13 December
What's the music this week? w/c 13 December
13 December 2021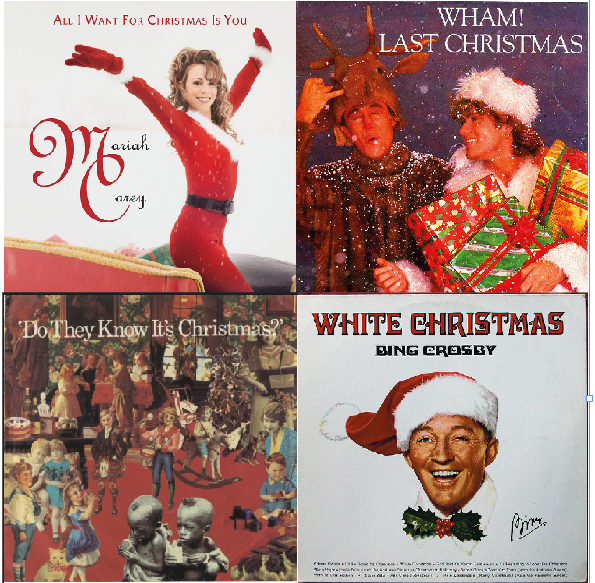 This week it's all about: Christmas...
This week sees the most requested genre, with some suggestions that it should have started just before the clocks went back!
Christmas carols were collected and printed widely by the 19th century and in 1880, it's believed the Christmas carol service was invented in Truro, Cornwall by an Edward White Benson, who later became the Archbishop of Canterbury. Many of today's most popular carols date from the 19th century.
Christmas pop songs have aimed to reach the top spot on the UK Singles Chart on the edition preceding Christmas. These songs develop an association with Christmas or with the Advent season from their chart performance, but the association tends to be shorter-lived than for the more traditional Christmas carols.
Longer-lasting examples include Band Aid's 'Do They Know It's Christmas?', Slade's 'Merry Xmas Everybody' and Wham!'s 'Last Christmas'.
Equally, the music producer Phil Spector, has produced some classics by American groups like the Ronettes and the Crystals in the 1960s and 1970s; 'Frosty the Snowman', 'Sleigh Ride' and 'Santa Claus is coming to Town' to name but three.
MABAL is music played through the school's tannoy system during break and lunch. Chosen by Mr Taylor, Lead Teacher for Music, this is designed to offer exposure to the curriculum in different ways, and support pupils' appreciation of music.
The focus is on one theme each week across a genre, a country or from history. The theme could also link to the season or an event in school, such as the production. Any further suggestions are welcomed - pupils should see Mr Taylor or email a.taylor@priory.lancs.sch.uk
Tags: Music