Mrs Elliott's recommended read - January
Mrs Elliott's recommended read - January
10 January 2022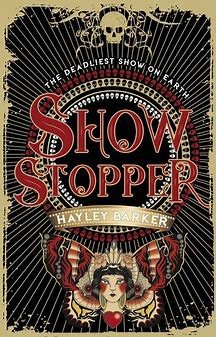 Show Stopper by Hayley Barker
Ben falls under the spell of Hoshiko, a tightrope walker and star attraction of the circus. He is in awe of the spectacle of the circus and the buzz of the crowd. However, the circus holds many secrets and is a dark place where horrors unfold. The circus performers do their acts without a safety net, with ravenous lions and against their will.
Step right up for this heartbreaking and heart-racing story – the darker the danger, the louder you'll scream…
I loved this book; it was so exciting and page turning but also had some interesting themes running through of prejudice and intolerance.
Ben is known as a 'pure', a pure English boy, whereas Hoshiko is a 'Dreg', someone without pure English blood, and there are many comments on intolerance in society and made me think of periods in history such as Nazi Germany! I thoroughly enjoyed this book and would recommend it to anyone.
ZPD: 5.1 (Purple)
Tags: English