Through the key hole... Year 10 Languages
Through the key hole... Year 10 Languages
12 May 2022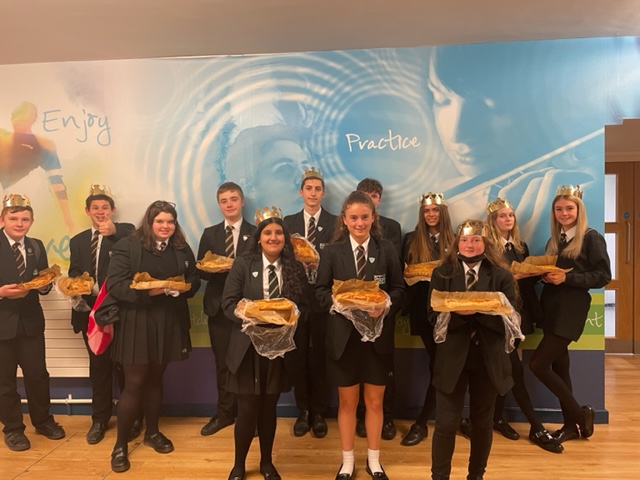 It was round two of Galette cake making in the MFL department this week.
Mrs Bailey and 10B1 joined forces with Mrs Cowell in the Food Technology department to bake their Galette des Rois.
The students followed the recipe in French in a previous lesson and Mrs Bailey and Mrs Cowell used the instructions in French to get the students baking.
Each student placed 'une fêve" into their cakes and whoever found this in their piece of cake at home became the King or Queen for the day.
All the class thoroughly enjoyed their alternative French lesson.
Merci beaucoup to Mrs Cowell.
MFL Year 10 Galette des Rois V2