The English department yearly round up
The English department yearly round up
1 August 2022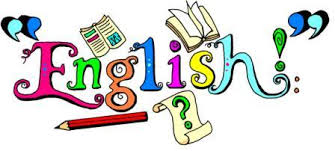 Hello parents, staff, trustees and all our fantastic students,
Firstly, we'd just like to start by saying how wonderful it was to operate a lot of our systems as 'normal' again this year. We got reacquainted with our classrooms again and we could even welcome group work and team work back into the classroom!
September is always the launch of our Escape from Kraznir transition unit. But, without transition day 2021, our students had had to complete the transition booklet on their own without guidance from Year 7 staff but, against Wargs, Giant Spiders and even Dragons our new Year 7s produced some brilliant creative writing.
Our beautiful library was back open and fully functional this year and we had some work done! We put up a dividing wall between EN4 and the library making it a much more intimate and quiet space for reading and enjoying our glorious selection of books. New for 2022, we unveiled a stunning Lord of the Rings mural on the back wall as well as some new LED strip lights showcasing our 'Bookflix' display and 'TikTok made me read it' feature. We also introduced some new foliage and fish to make the area more homely, calm and relaxing. But that's not all! We also had new shelving installed courtesy of Mr Wilkinson, who has done a stellar job.
Autumn sees our bookmark competition run in Year 8 for the new cohort to design the new bookmarks for our Accelerated Reader lessons and so pupils can keep a log of their Reading Range and other details.
Meanwhile, Year 7 were busy choosing their book from the exciting list of titles provided this year by Bookbuzz which offers new Priory students a brand new, critically acclaimed book promoted by the author themselves in a tantalising launch lesson. Pupils then spent the rest of the term enjoying the books after their much anticipated arrival. Each of these titles were on the Accelerated Reader software so once the learners were done, they could add to their word count total.
In the run up to Christmas, the annual speech competition got underway and with restrictions still in place at that point, the final took place remotely but was still super good fun, with Mrs Hopes, Mr Taylor and Mrs Farley joining me on the judging panel. The winner this year was Corbyn H.
Come Half Term, Year 11 went to the Poetry Live performance and in the evening attended a riveting performance of Footloose that same night - which was exhausting but so much fun.

Mrs Elliott took Year 7 to the theatre also this year, treating the youngest pupils to a performance of Billionaire Boy and later in the term, Year 8 visited the theatre to see Animal Farm on stage!
In the opening week after half term, we did our World Book Day super celebration and this year was bigger
than ever - we brought back the treasure hunt, book cover doors, code-cracker and in class book discussions but this year we went big with several staff members and lots of pupils dressed up as book characters. Stand out costumes awards went to the PE and Humanities departments.
Late Spring, we launched our annual Suffragette competition based on the struggles of voiceless women in literature and
history. Winners this year were Lily H, Emmie P, Lily McM and Jessica M.
By April, the department did not slow down, we celebrated Shakespeare's birthday with Shakespeare /Renaissance themed lessons across the curriculum as some English staff dressed up as characters from the Bard's famous plays!
In June, the Humanities and English departments collaborated and took 45 pupils to London, enjoying Harry Potter world - a treat for all Potterheads followed the next day by a look around Shakespeare's Globe theatre - which was absolutely phenomenal and I was like a kid in a sweet shop as were several of the students! The trip then crossed the channel to France which was a fascinating leg of trip focusing on Geography and French culture.
Then, towards the end of the year, we have had our 'Much Ado About Nothing' book cover competition - well done to Agnes K as runner up and Jasmine Y as winner of this creative competition.
Don't forget to catch our round up in this issue of all our Bedrock and AR stars too. It's been a great year!
Sadly, we bid farewell to our beloved Ms Smith at the end of term who is lea
ving Priory for a career change into the world of coding - Ms Smith - you're one in a million and you'll be missed so much.
Thank you for your support, enjoyment and investment into all things English and reading this year - here's to academic year 2022/2023.
With love to you all for a restful (and reading!) summer,
Mrs Gidden and all the team
Tags: English