Mrs Elliott's recommended read - March
Mrs Elliott's recommended read - March
14 March 2023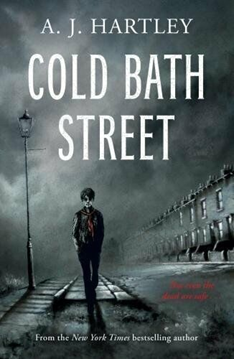 Cold Bath Street by A J Hartley
This month's recommendation from Mrs Elliott is from a local author, Cold Bath Street by A J Hartley.
'Preston Oldcorn is in a desolate void between life and death. In order to save his soul, he must brave his greatest fear - Cold Bath Street. A gothic thriller - think Hunger Games crossed with Artemis Fowl - that will keep you gripped to the end.'
Source: goodreads.com
I read this book a while ago and had the pleasure of meeting the author, a Preston lad who now lives in the States.
I loved this book for a number of reasons. Primarily, it's entirely set in Preston, which is a refreshing change, and which helps make it all feel so much more real as it taps into local urban legends like the Bannister Doll! It's also exciting and at times utterly terrifying as Preston must face demons before he can find release from the void he's trapped in.
Finally, it was published by UCLan Publishing, UCLan's in-house publishers, a facility created to deliver top-end training to any would be publishers through their amazing Publishing degree course.
Mrs Elliott
English Teacher
AR Book Level: