The Charles Causley Trust's Young Person's Poetry Competition
The Charles Causley Trust's Young Person's Poetry Competition
12 May 2020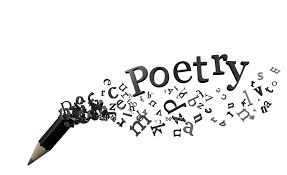 In celebration of the work of Cornish poet Charles Causley, the Young People's Poetry Prize 2020 aims to encourage and enable young writers to have a go at writing poetry themselves.
Charles wrote prolifically for adults and for young people and much of his inspiration came from what was going on around him in his home town of Launceston in Cornwall.
With this in mind, we want the young poets of the future to be inspired to write their own poetry responding to this year's theme of 'Environment'. Poems can be any form or style but no longer than 40 lines excluding the title.
As a school, we are entering Year 7 and 8 pupils however anyone age 5-18 can enter the competition as an individual and should do this direct with the Causley Trust if they wish (see website for how to enter).
Prizes include vouchers, books, and other writing-related treats! Plus, winners will be invited to a prize-giving event hosted by the Trust's Patron, Patrick Gale, in October 2020 at the North Cornwall Book Festival.
Visit https://causleytrust.org/the-2020-charles-causley-young-persons-poetry-competition/ to find out more.
In the current circumstances, we hope this competition can be used as a creative and inspiring resource during school closure. Extra time at home could be a great opportunity for children to think about the environment and get down to some wonderful creative writing!
If you're in Year 7 or 8, please submit your entries to Mrs Robinson-Ali, Assistant Head of English, via email at e.robinson@priory.lancs.sch.uk. Deadline: Mon, 6 July 2020