Mrs Elliott's Read of the Month - May
Mrs Elliott's Read of the Month - May
19 May 2021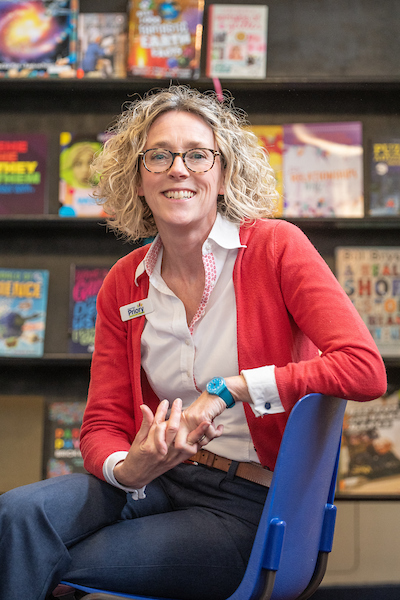 City of Ghosts by Victoria Schwab.
Do you ever get the feeling, as you climb the stairs in the evening on your way to bed, that there's something behind you? Something you can't quite see, or hear, or touch but you know it's there? Well, that's what Cassidy lives with day in day out except for one small detail. Ever since a near fatal accident, she can see and hear exactly what's behind her. Ghosts. Everywhere. In fact, one of them, Jacob, has become her best friend.
Cassidy's parents are 'ghost-hunters' in the States. They're offered the chance to make a TV show about their exploits, but it means up-rooting to Edinburgh with Cassidy (and Jacob) in tow.
What follows is a nightmare for Cassidy as she comes face to face with some of the horrors of Edinburgh's ghost world. This time though Cassidy is out of her depth and her exploration of the ghost world finds her tangled up in the terrifying other world where she fights for her very existence.
A great read if you like ghosts, or if you've ever visited Edinburgh! Just make sure the next time you're walking up those stairs to bed, you don't look back…
Tags: English