Class of 1989 - the staff
Class of 1989 - the staff
13 May 2021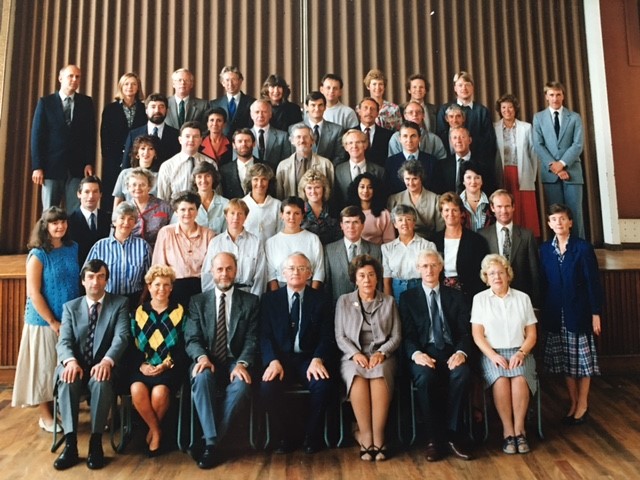 This photo was kindly sent to us this week by former English teacher, Mr Hunter.
We think the photo was taken around 1989. Our longest serving current member of staff, Geography teacher, Mr Watters recalls many from his early career with us.
Our alumni have had much fun trying to identify their old teachers! Some of our current older pupils may remember MFL teacher, Mrs Bradley (second row, first left) who retired in 2017 and Food Tech teacher, Miss Lewis-Lavender (first row, second left) who retired in 2019.
Tags: Alumni