Mrs Gidden's cool reader's club - Thomas
Mrs Gidden's cool reader's club - Thomas
20 January 2022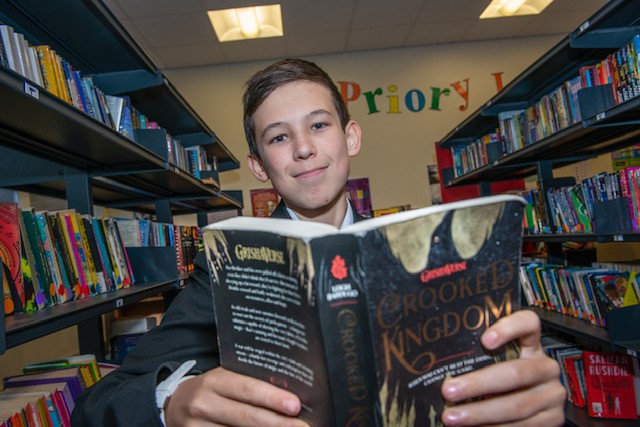 Thomas is a multi-talented Year 8 who loves reading, sport and wants to work at NASA!
Thomas is one of our Cool Readers, selected by the English Department.
"I am reading The Crooked Kingdom by Leigh Bardugo," said Thomas. "I would describe it as Lord of the Rings with the mafia. It's not always a nice book but it's a good read.
"It's intense but it's also funny and has romantic bits – a bit of everything really!
"I like fantasy books – they are my favourite."
Thomas' favourite subjects at school are Science and Technology.
"I want to be an engineer, I want to work in space or NASA. I would love to work in America and build robots. I am ambitious!"
Alongside reading, Thomas is busy with sports.
"I like biking, I am a member of Preston Hockey Club and I go to Preston City Gymnastics Club. I am best on the vault but I want to get better on rings and bars. I like learning new skills and I also do some coaching there."

Tags: English