Alumni: Class of 1995-1999
Alumni: Class of 1995-1999
11 September 2023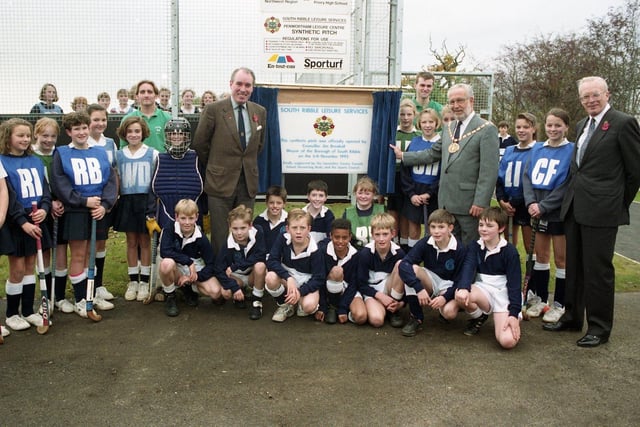 Robert Atkins MP and South Ribble's Mayor, Cllr Jim Breakell unveil the plaque to kick off a new sporting era for Penwortham Priory Academy.
Spot the celebrity face to be - Former Liberty X singer Jessica Taylor wearing the WD bib. Class of 1996 Jessica, is now married to former England cricketer Kevin Pietersen.
The U13s hockey team after thrashing Garstang High School 3-0 in the Preston & District Hockey Tournament.
Tags: Alumni