French
Intent
If you talk to a man in a language he understands, that goes to his head. If you talk to him in his language, that goes to his heart.
Nelson Mandela
At Penwortham Priory Academy, the MFL Curriculum is at least as ambitious as the National Curriculum.
The MFL curriculum is designed to recognise children's prior language learning from Key Stage 2 and use this to provide a challenging learning experience, which engages pupils of all abilities and character. We recognise that all pupils will have been exposed to languages at different levels throughout Key Stage 2.
We strive to support and challenge all language learners in developing the thinking skills and confidence to consider themselves as 'World Citizens', who are part of a multicultural, mutually respectful world. The department is fully committed to developing strong, lifelong linguistic skills and encouraging a curiosity and interest in linguistics. Our ambition is for the pupils to have a love of languages; in doing this we nurture linguistic inquisitiveness and intrinsic motivation.
The department is part of NCELP's Modern Foreign Language Hub and learning is carefully planned to support progress of learners at both Key Stages. The pillars of language knowledge are phonics, vocabulary and grammar. Within our pedagogy, skill starts as structured, supported understanding and meaningful practice and gradually builds to freer production, in which learners can recall and manipulate a wider range of language to communicate meaning. We believe that pupils deserve to understand the 'big picture', how this links to the schema of the subject and importantly other subjects. The department endeavours to make learning languages fun and meaningful, providing many opportunities for both collaboration, independent work and a plethora of possibilities for spontaneous speech.
Progression is determined largely by the functions of grammar, and the frequency and usefulness of vocabulary and phonics. We aim to avoid introducing too much language too fast and progression is checked using a variety of assessment techniques. Presentation of new sound-symbol correspondences and vocabulary is followed by integrated revisiting and consolidation throughout KS3.
The curriculum is layered incorporating a variety of inward to outward facing topics which we feel reflect the increasing maturity and changing interests of the pupils. At every possible opportunity we expose our learners to a variety of texts in the target language and encourage reading for a variety of purposes.
We value the opportunities to take pupils on trips and visits and there are vast number of trips abroad for pupils to take advantage of.
Implementation
Please refer to the document below.
French Implementation Document
Attainment and Progress (national tests and assessments)

2021 GCSE French Outcomes
| | | | |
| --- | --- | --- | --- |
| Subject | 9 - 7 % | 9 - 5 % | 9 - 4 % |
| French | 22.2 | 51.9 | 70.4 |
French Reading Impact Statement
Destinations
Related News
30 November 2023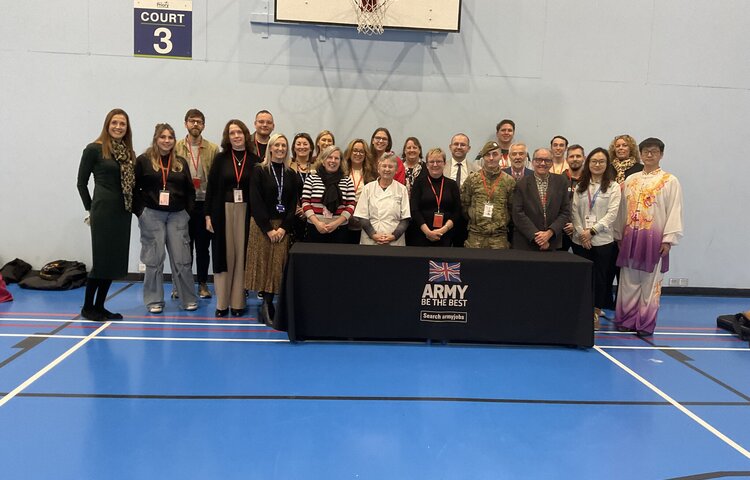 Year 9 pupils learnt how a foreign language could be vital to their careers in a successful 'Make Languages Work' event held at Priory.
28 September 2023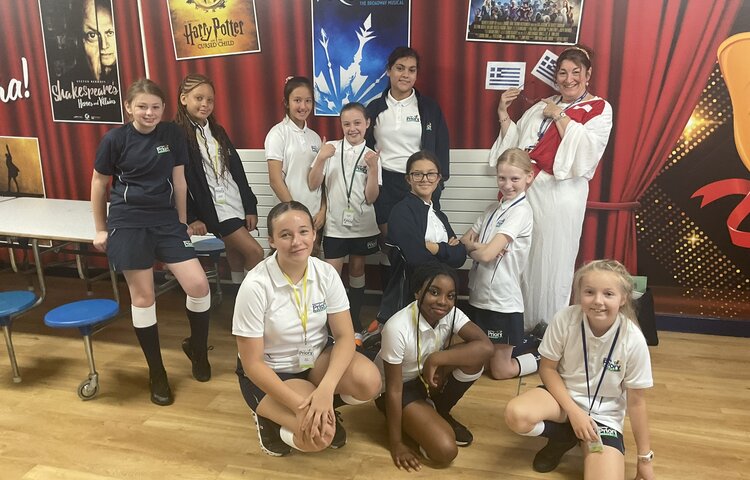 Ooh La La! Priory teachers were kitted out in French, Greek and German (and more!) attire for our celebration of European Day of Languages.