Geography
Intent
At Penwortham Priory Academy, the discipline of Geography aims to inspire a curiosity and fascination about the world that they live in that should support students in their understanding of challenges that we will face in the future. We aim to build on prior learning at KS2 from our local primary schools – enriching their knowledge and understanding of OS maps, locational detail of the UK, differentiation between our physical and human world, the issues of food and water security and development dilemmas. Students should be given the opportunity to extend their locational knowledge of place and be allowed to explore relationships between people, place and processes that will, ultimately determine their place in the world at each distinct level from local to global and the impacts they have on their world. Understanding the key concept of sustainability and how to manage and plan for the future challenges to our local environment, the UK and our planet will be critical in such a dynamic world. As global temperatures rise and our biodiversity is eroded, we have a moral and real responsibility to ensure our future generations are exposed to a high quality education which will in turn, help shape the future of our planet. The solutions to the challenges we face will, inevitably, be dictated by our own children. 'So many of the world's current issues boil down to Geography, and need the geographers of the future to help us understand them.' Michael Palin.
The Geography Department believes in these core principles:
Students should develop a passion and interest in the subject during their five years at the school. This will be facilitated through first time Good or better teaching that provides engaging lessons for all abilities.
The curriculum offered to students should be accessible to all but provide students with opportunities to be challenged and have their learning extended.
Students should be equipped with the necessary practical, analytical and evaluative skills that are needed for the very real and dynamic future that they face
Students should be given access to a wide-ranging curriculum that covers significant elements of sustainability; local and global issues; data presentation skills and the opportunity to understand the pivotal interrelationships between the human and physical world.
Students will be instructed in key geographical concepts such as space, place and environment
Students will develop their communication skills by recognising the importance of key 'language of the expert' terminology within the subject, as well as being given opportunities to complete a range of range of written and numeracy tasks
The Geography Department will aim to ensure that all students:
develop contextual knowledge of the location of globally significant places – both terrestrial and marine
extend their KS2 locational knowledge and deepen their spatial awareness of the world's countries using maps of the world to focus on Asia (including China and India), and the Middle East, focusing on their environmental regions, including polar and hot deserts, key physical and human characteristics, countries and major cities
understand the processes that give rise to key physical and human geographical features of the world, how these are interdependent and how they bring about spatial variation and change over time
understand, through the use of detailed place-based exemplars at a variety of scales, the key processes in:

physical geography relating to: geological timescales and plate tectonics; rocks, weathering and soils; weather and climate, including the change in climate from the Ice Age to the present; hydrology; fluvial processes linked to physical geological landscapes and coasts
human geography relating to: population and urbanisation; international development; economic activity in the primary, secondary, tertiary and quaternary sectors; and the use of natural resources; impact of human activity upon physical landscapes and atmosphere.
understand how human and physical processes interact to influence, and change landscapes, environments and the climate; and how human activity relies on effective functioning of natural systems

interpret Ordnance Survey maps in the classroom and the field, including using grid references and scale, topographical and other thematic mapping, and aerial and satellite photographs
use Geographical Information Systems (Google Earth) to view, analyse and interpret places and data
use fieldwork in contrasting locations to collect, analyse and draw conclusions from geographical data, using multiple sources of increasingly complex information.
The subject of Geography sits alongside many other subjects – coupling themes such as sustainability and biodiversity with the core Sciences. Students will draw on their evaluation and literacy skills from English to construct arguments that surround current global issues. Links to technology will explore the impacts of our food choices – be them local or global – and how food miles help us understand how our choices can mitigate global issues. Through enquiry, students will face practical and moral dilemmas which culminate in them using their mathematical skills to convey statistical presentation and their understanding of religious arguments to help make sound choices for our future. Our units of work sit alongside others in the wider curriculum to support students understanding of key themes to not only embed and strengthen their skills so they leave Priory as well rounded citizens with a clear destination in mind, but to bolster our mantra that 'Geography explains the past, illuminates the present and prepares us for the future'.
Implementation
This will be carried out in the following way:
Clear overview of curriculum from Years 7 to 11 showing cumulative development of knowledge strands based on threshold concepts. Students will receive two hours per week in Years 7 to 9, with three hours per week at GCSE.
Clear overview of curriculum within each key stage and each year, showing the sequence of learning.
Shared and consistent lesson structures with accompanying resources.
Coherent step-by-step sequences that build on existing knowledge and allow incremental development of knowledge.
Access to broad and deep factual knowledge that allows them to use a range of thinking skills, including those that are deemed to be 'higher order' skills such as analysis and evaluation.
Focus on learning – changes to long term memory – not performance. This will be implemented through the use of low stakes testing and interleaving.
Explicitly teaching new tier two and tier three vocabulary
Unrelenting focus on key concepts.
Embedded regular retrieval practice such as interleaving technique and spaced practice
Embedded and consistently applied homework focused on knowledge retrieval.
'Close the gap' by building and retaining long term knowledge in PP students.
Geography Implementation Document
Attainment and Progress (national tests and assessments)

2021 GCSE Geography Outcomes
| | | | |
| --- | --- | --- | --- |
| Subject | 9 - 7 % | 9 - 5 % | 9 - 4 % |
| Geography | 36.4 | 67 | 78.4 |
Geography Reading Impact Statement
Destinations
Related News
31 March 2023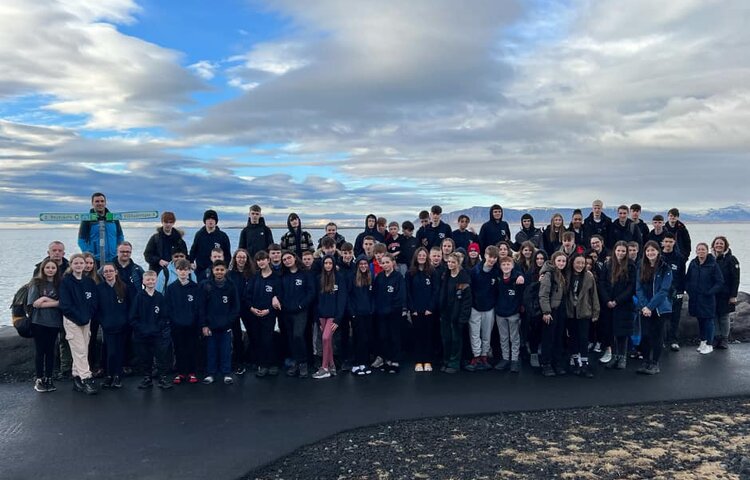 The group of 70 pupils and 7 staff set off in the early hours of Thursday morning for a five day adventure to Iceland.
7 March 2023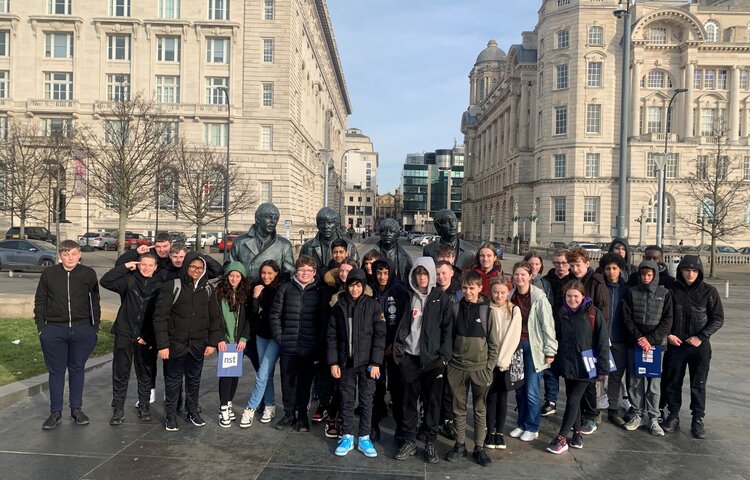 The Geography department took their Year 10 classes to Liverpool for a compulsory field trip as part of their GCSE studies.